The Phoenix Contact International Ecucation Network EduNet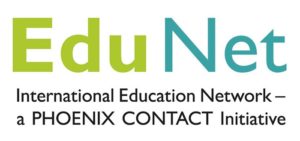 Since April 2011 The BTS Génie Technique and the BTS Connected Buildings & Cities are members of the "International Education Network (EduNet)" who was founded in 2007 on the initiative of Phoenix Contact in order to support universities and their partners. The aim is to be able to jointly react to global technical trends and developments. Experiences and findings can be discussed in the course of intensive cooperation between the participating universities as well as between industry and the universities. Educational concepts that are both up-to-date and up to practical usage will then ensure the qualification of engineers, bachelors, masters and technical specialists in the following years.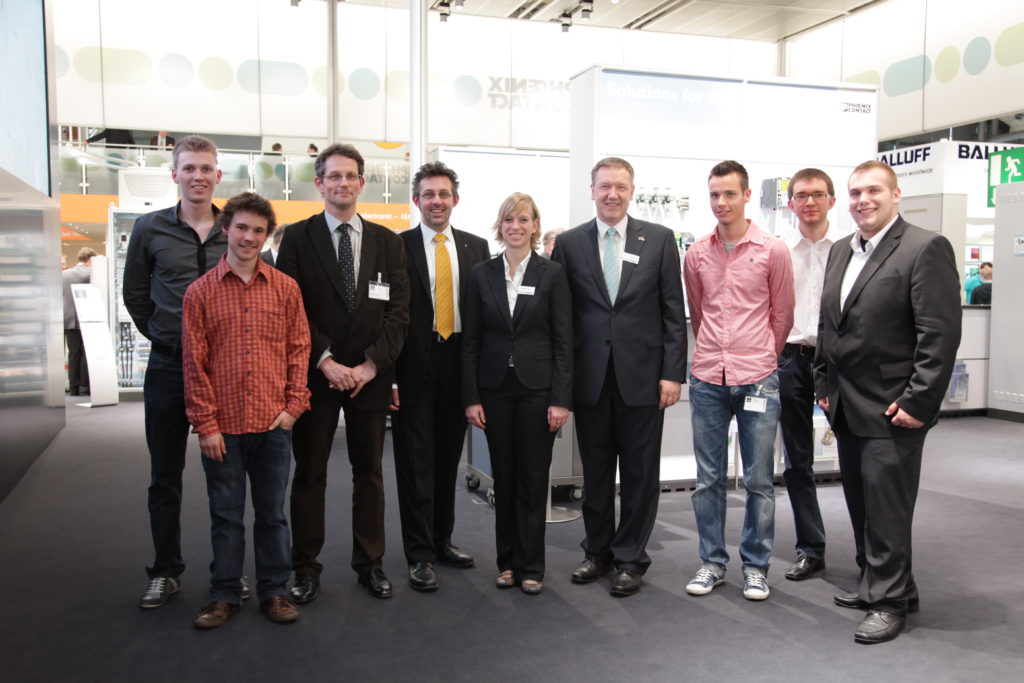 Phoenix Contact as an internationally recognized company for electrical engineering and automation technology (located in Blomberg and in Bad Pyrmont in Germany) carries out pioneer work on the company side and makes a contribution as regards:
Practically relevant advanced training for lecturers and professors
Demand-oriented equipment of universities with automation technology (hardware and software)
Promotion of the international knowledge transfer between universities
Promotion of the international exchange of students
Organization and realization of symposia and annual conferences for members
Mutual development and creation of teaching and learning materials
Development of internationally recognized standards for qualification modules in the field of automation technology
Consulting and support for the partners through national contact persons
Information of and coordination with the ministries and university partners regarding strategies and the planning of further educational projects
Initiation of both national and international research projects
The BTS CBC received at the beginning of the membership the technical basic equipment for the EduNet laboratory to be established. Phoenix Contact supported the BTS CBC with the free provision of 6 work stations ILC 130 ETH, furthermore Phoenix Contact Luxembourg is supporting the BTS CBC with technical equipment for its Building Automation Lab and his Industrie 4.0 Automation Lab.
BTS-CBC teachers participated at seminars and trainings held for EduNet members at the Phoenix Contact Training Center located in Bad Pyrmont, Germany. Besides the professional exchange of opinions, these trainings also offer the opportunity to make personal contacts, which support and strengthen the informal network.
The annual EduNet conferences offer a platform for a professional exchange about technological innovations and trends. Information on references to lectures will be coordinated and contacts to representatives of international universities can be maintained.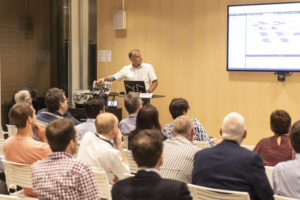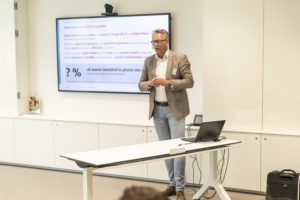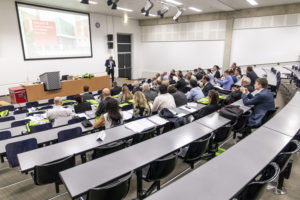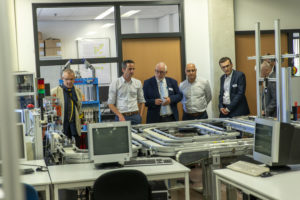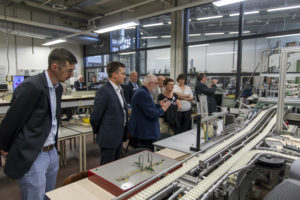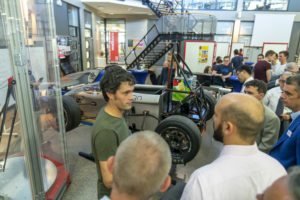 The exchange of information on teaching methods and the willingness for trustful cooperation significantly depend on the personal relationship between the participants. This shall be promoted within the EduNet initiative.
All of these activities contribute to the achievement of the EduNet Objectives:
Teaching according to the state-of-the-art
Practically relevant automation laboratories and curricula
Seminars, trainings, conferences
Mutual Research & Development
Exchange of professors and students
http://www.phoenixcontact.net/edunet